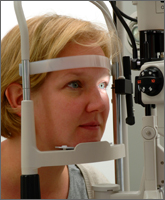 Eye surgery for elective procedures as well as medically necessary conditions are extremely common. Cataract surgery has, and will continue to be, the most commonly performed surgical procedure in the United States and over 8 million people nation-wide have also opted for laser vision corrective surgery (LASIK) in the past ten years. At Precision Family Eye Care, we work very closely with several excellent referral centers in the greater Louisville area and if it comes time for eye surgery you can rest assured that we will recommend only the best surgeons whom we trust.
Since we work so closely with these excellent surgeons, our doctors are able to follow you after the surgery at our office for a more comfortable and convenient atmosphere for your eye surgery follow up care. Our doctors are also extensively trained and attune to the healing process after surgical interventions and are equipped with the newest technology to monitor you through the healing process.
Eye surgery can always be a stressful time, but at Precision Family Eye Care, we make this process as comfortable as possible with thorough education of the process, only the best surgeons, a thorough knowledge of the healing process, and a better environment for follow up care.
You are in good hand, we wouldn't even consider sending you to a surgeon we wouldn't go to ourselves. Guaranteed.