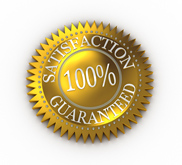 At Precision Family Eye Care, our mission is to provide our patients the highest quality products and services available.
This promise is reflected in our best-in-the-business glasses warranty of all premium coated lenses purchased from our office.
Precision Family Eye Care will repair or replace defective frames and we will also remake one right lens and one left lens on any pair of premium coated lenses for 2 years!!
As a consumer, you shouldn't have to pay extra to warranty an inferior product.  Our warranty is iron clad and included with all our premium coated lenses sold.
We provide only the highest quality frames, materials, and lens coatings and we want all patients to feel comfortable knowing that we stand behind our products with the best warranty in the industry.
In addition to our eyeglass warranty, Precision Family Eye Care also offers a Contact Lens Buy-Back Guarantee. More details can be found here.